TAYLOR DEUPREE
MUR
DAUW017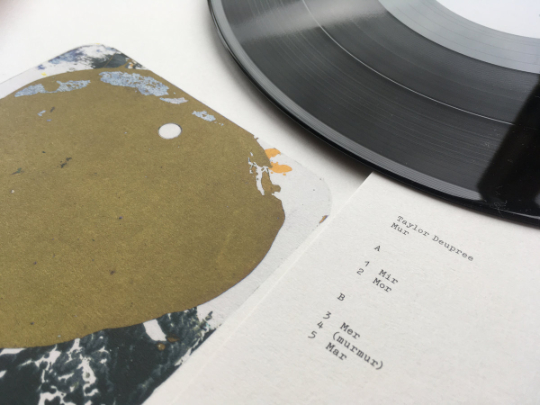 "Mur" is Taylor Deupree's latest LP on the Belgian label Dauw. We have limited copies for sale here to aid in shipping to US customers. While we will ship worldwide it makes more sense for overseas customers to order from Dauw or EU distribution as vinyl shipping prices from the US are very high.
Deupree describes the album title "as if there's always something about my music that's like a murmur", resulting in a murmuring effect when pronouncing the names of each track. Mur is a personal journey through the challenging year that 2020 has been.
Taylor Deupree is an American musician and mastering engineer based just outside of New York. As a former member of the American electronic band Prototype 909, Deupree has had numerous collaborations with artists such as Ryuichi Sakamoto, Stephen Vitiello, Alva Noto and Marcus Fischer. Curating 12k, a New-York based music label, is another aspect of Deupree's career and brought together over one hundred releases since its beginnings in 1997. Having some similar artists in our catalog (Federico Durand, Will Samson and Steinbüchel for example), it's safe to say that Deupree's new release through Dauw will be in good company.
"Mur is a profoundly tender work, made for close listening; the waters of its meditational, memorial stream of flowing minimalist ambient run deep." (Loud and Quiet, 7/10)
credits
released March 26, 2021